Custom Cedar Wood Brackets, Corbels, Gables, & Rafter Tails – Click Below for a Free Quote!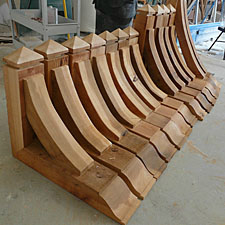 Here at Flower Window Boxes, we specialize in fabrication and manufacturing of custom cedar brackets for architectural usage. Custom cedar corbels can also be made and quoted for your project by clicking for a free quote. For our wooden corbels, brackets, braces, and gables, we generally work with 4x6 and 6x6 lumber in both smooth and rough form, but we can go all the way up to 8x14 if needed. Cedar is superior to other wood species for outdoor use due to its strong resistance against rotting and pests compared to pressure-treated woods and other materials.



Also, our exposed rafter tail beams are fantastic to use outside to give the impression of fuller rafter beams passing through. The back ends can be cut to match the slope of your roofline. We carry many styles and sizes to choose from, including craftsman, Victorian, and modern-style beams and other classic lines.




Custom rafter tails in any length, width, and height are also available and can be quoted by calling us or filling out our free quote form.

Send Us Your Drawings or Blueprint!


We work off drawings or blueprints just email them to us. You can even send us architectural renderings or CAD files. Whether or not you want to customize the dimensions of one of our wood brackets on our site or come up with your own creation is entirely up to you. Our online gallery is just a small sample of what we can do and what we do on a daily basis. Let us quote your next project! All you need to do is email your drawings to us at sales@flowerwindowboxes.com and let us know the quantities you are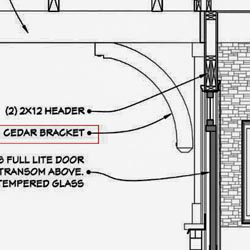 looking for. If any dimensions are missing please be sure to fill them in on the drawings and let us know if you need to make any adjustments.

Notching is Available

Notching is also available upon request. Notching the braces into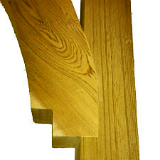 the legs of the brackets is sometimes requested for those who have an eye for detail or want that little extra bit of strength in the design of the bracket. To email us a copy of you custom wood brackets and corbels, please scan or snap a picture with your smart phone and email to sales@flowerwindowboxes.com.

Custom architectural brackets generally ship within 2-3 business days in most cases with the exception of our busy season (April-May) where 3-5 business days is more typical for ship out times. All items ship via UPS ground or if the items are large enough may ship on pallets via one of our 6 different freight carriers in our network.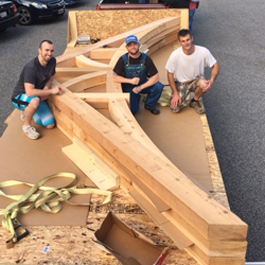 We Make Custom Gable Brackets to Specs up to 16' Long!!
QUICK CUSTOM CEDAR BRACKETS
We also have four different designs of quick custom brackets that you can also choose from (see below). The Quick Custom Brackets are each available in 36 different sizes in 4 of our most classic designs, so you can always find the size you need quickly. So if you can't find the exact size you need in any of our nearly 300 designs and sizes on our website you can always check out the quick custom brackets or email us your specs to get an exact version of what you need.

Flower Window Boxes' custom cedar wood brackets and corbels are not only made to your specific style but will also add uniqueness and comfort to your residential home. Our custom high-quality wooden brackets can be used in a variety of exterior and interior applications, such as window boxes, planter boxes, pergolas, roofing, decking, porches, gables, and more! Our customers are not only able to sort through our variety of decorative cedar brackets or corbels, but we also offer customization of these products tailored to your style and needs for your home.

We also have cedar corbels and rafter tails to accommodate our custom brackets, or maybe you'd like a custom size and style for your gable.

Whatever you need, Flower Window Boxes has you covered with the highest quality of western red cedar wood and the lowest prices online!