Custom Exterior Shutters
Custom Composite PVC Exterior Shutters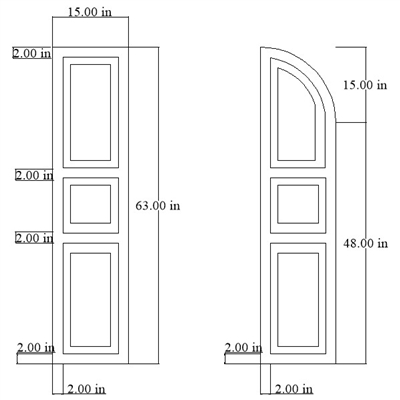 Flower Window Boxes TM is the Manufacturer of a Composite PVC exterior shutter line called Forever Shutters TM. What we do is a unique process using solid PVC exterior shutters that are designed to look and feel like wood and can be fixed to the house with a 5-point hinge technique to give the look of functional shutters. As the manufacturer we special in custom exterior shutters can customize our exterior shutters to the nearest 1/16" and we can even customize the width of the rails, styles, panel sizes, and mullions to replicate existing shutters on the home.

Whether you are doing a complete shutter replacement of all your windows or starting with just replacing a few we can match existing shutters to your house. You can send us a drawing of an existing shutter or snap a picture of it and we can help you get the measurements. Before building any custom shutters with custom modifications we always quickly provide you with a detailed .PDF drawing for your approval (like shown above) so that you can see the final product in full scale before we begin.

"At Flower Window BoxesTM we can build custom exterior shutters with a 1-2 week turnaround time!"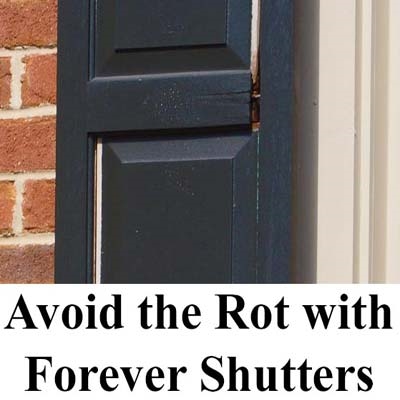 Forever Shutters TM - A Revolutionary Concept, Avoid the rot of our Competitors
What sets us apart is a unique manufacturing process involving placing reinforced stainless steel bar inside the back of our composite exterior shutters to give them a rigid shape. Since the material will not rot we back our exterior shutters with a LIFETIME guarantee. No more replacing wooden exterior shutters every 5-7 years. And unlike wood shutters, our exterior shutters are so strong the panels can never split apart. Made from a 1" thick version of the same material as our award winning and industry leading window boxes we are once again revolutionizing the industry with our Forever Shutter TM line. Avoid the rotting, splitting, and maintenance of traditional wood exterior shutters but get all the benefits and lasting beauty of our Forever Shutters line exclusively at Flower Window Boxes, inc!


Custom Exterior Shutters with Cutouts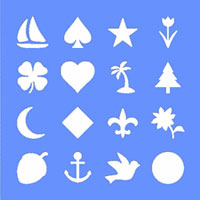 That's right, our Forever Shutters TM line includes 16 different exterior shutter cutout designs that be cut into your shutters for a unique touch. Plus, we can make our exterior shutters with custom cutouts of your own! You can send us a drawing or picture and we will match it onto your shutter and even provide you with a scaled drawing in .PDF to show you how it looks and get your approval at no extra cost.

Give us a Call Today at 888-505-7715 or click for a free quote on your exterior shutter project.