Manhattan Deluxe PVC Planter - Self Watering Rectangular Planters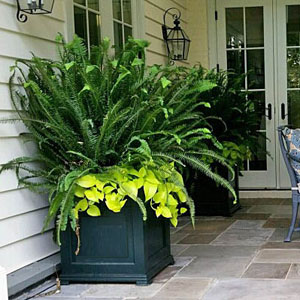 At Flower Window BoxesTM we specialize in no rot, PVC rectangular planters in various lengths. They are made from a high end plastic called Versatex which comes in white but can be painted any color to match your home with an exterior latex paint. Our planters can be planted directly into and a self watering option is available that greatly reduces your watering frequency. PEAK SEASON: All Manhattan Deluxe planters are built to order by carpenters and ship FULLY ASSEMBLED in approximately 2-3 business days! In addition to various available and custom lengths, our planter boxes come in three different heights x widths. These sizes are:

Commercial Small: 18"H x 18"W x Any Length
Commercial Medium: 22"H x 22"W x Any Length, 24"H x 15"W x Any Length
Commercial Large Planters: 30"H x 18"W x Any Length, 36" square x 24"High, 42" square x 30"High
Custom Size Planters: Any Size to meet your needs - call for 888-505-7715 free quotes or email us!