Cedar Wood Brackets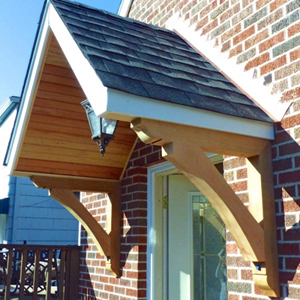 FlowerWindowBoxes.com is a direct fabricator and custom manufacturer of cedar wood brackets. We have a wide selection of hundreds of brackets and cedar wood corbels throughout our web store and we are adding new products each day. Cedar is one of the finest materials to make decorative architectural brackets from due to its inherent ability to resist rotting and decay better than other woods on the market. Our products can be used to enhance your homes curb appeal by decorating entrances, porches, overhangs, garages, eaves, gables, decks, and more.

All of our cedar brackets are joined with screws, bolts, and gorilla glue to ensure that they are made strong for a wide range of applications. Large wooden brackets made from cedar are available in either smooth or rough form and notching of the braces into the legs is available upon request.

For a free quote on a custom cedar brackets please fill out our quote request form or give us a call today!!