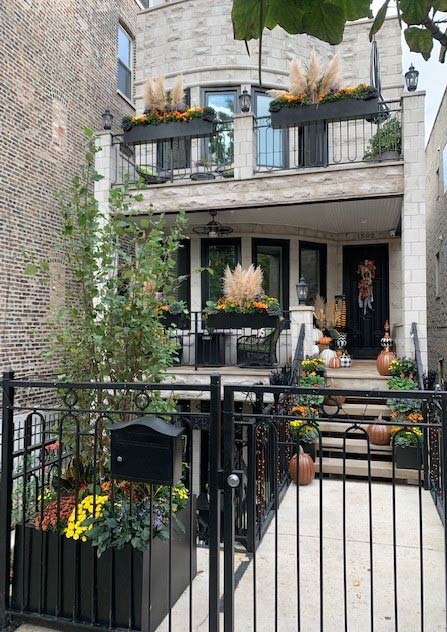 Questions to Consider When Starting a Balcony Garden
If you don't have the space or yard to have a ground garden, but you want some flowers to add a little beauty to your home, or some herbs to add a little freshness to your cooking, almost anyone with even a small deck or porch, can have a balcony garden. So how do you start a balcony garden? There are several questions you must consider. The first is probably most important, but more easily answered, and that is how much space do you have and what type of setup do you want? Are you going to use outdoor planters that sit on the ground or railing planters that are easily accessible? If railing planters do you want them to sit on top of your railings like rail top planters or hang down from hooks beside them?

The next big question is, what is the purpose of the garden? This may not be a simple answer, as it has multiple aspects to consider. Is the garden to be simply aesthetic, or something more useful? Is the garden meant to be for your enjoyment and use alone, or for the enjoyment of those who visit or pass your house? So before you decide what to plant you need to decide where you will plant. If you are more limited in space, and have to use smaller planters, then it will limit what you can plant. If you can't place planters on your railing or hang planters from your railing, then you will have to use ground planters. If your area is a covered porch, then your plants may not get rain and so you will need to provide all of the water needed to keep your plants healthy. Also they may get little to no direct sun, so that may influence your choice of plants.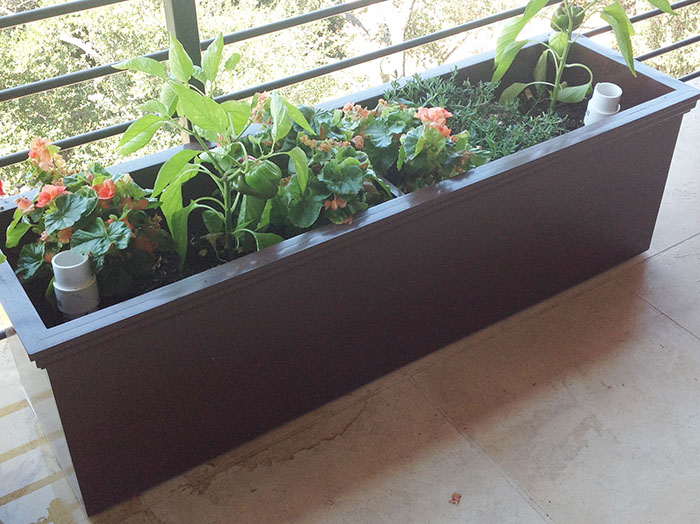 To best figure out your space and how to arrange it, I recommend using paper towels or poster boards to make a 2D mockup in your space to see what size and quantity of planters work for you. If the 2D representation isn't accurate enough, you can use cardboard boxes to make a full scale 3D model. Once you have your model in place, take photos and measurements before calling the manufacturer or looking at the catalogue that way you will be able to best decide what containers will work for you. Will stock boxes work, or will you require custom made containers? Now you can figure a budget and move on to ordering your boxes.

While you wait for your flower boxes to be delivered, check out our blog post about box filler materials, and begin to assemble your materials and plants so that you can hit the ground running when your boxes arrive.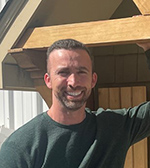 About the Author
Matthew Buquoi is the owner of Flower Window Boxes, Inc., which is one of the largest online window box companies in the United States. In addition to being the owner, he is also an expert author, and regularly writes about industry topics in the window boxes, planters, exterior shutters, and home and garden industry.