Flower Window Boxes featured on The Today Show, Ask This Old House, and HGTV!
2008: The Today Show

2012: Ask This Old House

2015: HGTVs Vacation House for Free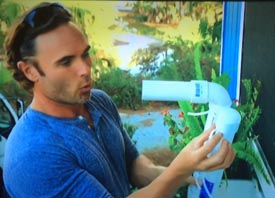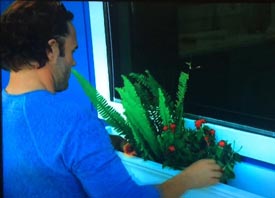 Transform your outside space into an oasis

Lou Manfredini offers ways to upgrade so you can enjoy the great outdoors

By Lou Manfredini
TODAYShow.com contributor
updated 10:43 a.m. ET, Mon., May. 19, 2008

With spring in bloom and summer right around the corner, now is the perfect time to get out of the house. TODAY contributor and do-it-yourself expert Lou Manfredini has great ways to upgrade your outdoor space so you can enjoy activities like barbecuing and gardening.

With spring in full bloom, are you noticing that your home could use a little upgrade? Would you like to create a wow feature, or just have a place to hang out and read the paper and sip on a mint julep? Well, I have some suggestions that can change the look and feel of your home. Some are reasonable, some require a little more investment, but every one of these upgrades will add lasting value to your home.

Flower boxes

Walk across the street and take a good look at your home from your neighbor's point of view. We hardly ever look at our home from that vantage point as we are so busy coming and going. You can usually see what's lacking — a new coat of paint, maybe some flower boxes or shutters. Flower boxes are a great way to add some color and life to your home. I have always been a big fan, and have made many of them for the front and rear of our home. Notice I said "many," because no matter how well I prepared my wood flower boxes, they would rot away and I would have to rebuild them after only a few years. Now you have a maintenance-free choice: window boxes made of PVC. The plastic material looks like painted wood; it's durable, will not rot and can be painted. The boxes come in many styles and lengths. I have used them, and installation is a breeze and they look terrific. The prices range from $99 to well over $400 for units over 10 feet long. But they are the last window boxes you will ever buy.

A full version of the article can be seen from MSNBC's website.