What Size Window Box Do I Need?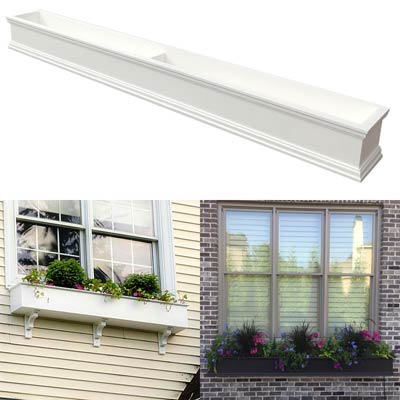 People are spending more time at home and wondering how to spruce it up. Many of those land on window boxes, but don't know how to get started especially with the measuring process. You want a box that fits properly to a window and is neither too big nor too small. So, how do you measure for window boxes? There are three rules of thumb to consider and it is all about what is around your windows.

How to measure for window boxes if you have shutters: if you have exterior shutters around your windows then it is common to allow the window box to extend out a couple inches under each side. For this you would measure from the inside edge of the left shutter to the inside edge of the right shutter then add four to six inches to the total overall measurement.

How to measure for window boxes if you do not have shutters but do have trim: If you do not have shutters then the next question would be if there is trim around the window on the face of the wall, this is most common in houses with siding like vinyl, wood, or metal. The window is going to be framed out inside the wall with 2x4 studs; these are what we need to hit with the installation hardware to have a strong and secure installation, so it is common to include the trim in the measurements for the box. For this measure from the outer left side of the trim to the outer right side of the trim and this will be the appropriate size of your window box.

How to measure for window boxes if you do not have shutters or trim: if you don't have trim around your windows as is common on houses with masonry like brick or stone, then simply measure the opening in the wall in which the window sits. To do this take your measurements from the inside left edge to the inside right edge. So that is how you determine length but how do you determine the appropriate height for a window box ? For most manufacturers there are only two options.

A standard height window box is commonly 8 inches high. The standard gets its name because it is what most customers will go with; most people grow annual flowers in these boxes and they do not grow large root systems therefore they do not need much room. These smaller boxes are typically seasonal and need to have their planting rotated season to season or year to year. They can be great for someone that wants to change with the season and have a different look at different times. Using Faux plants and trimmings in the fall and winter can make these great seasonally themed boxes year round even in harsher climates.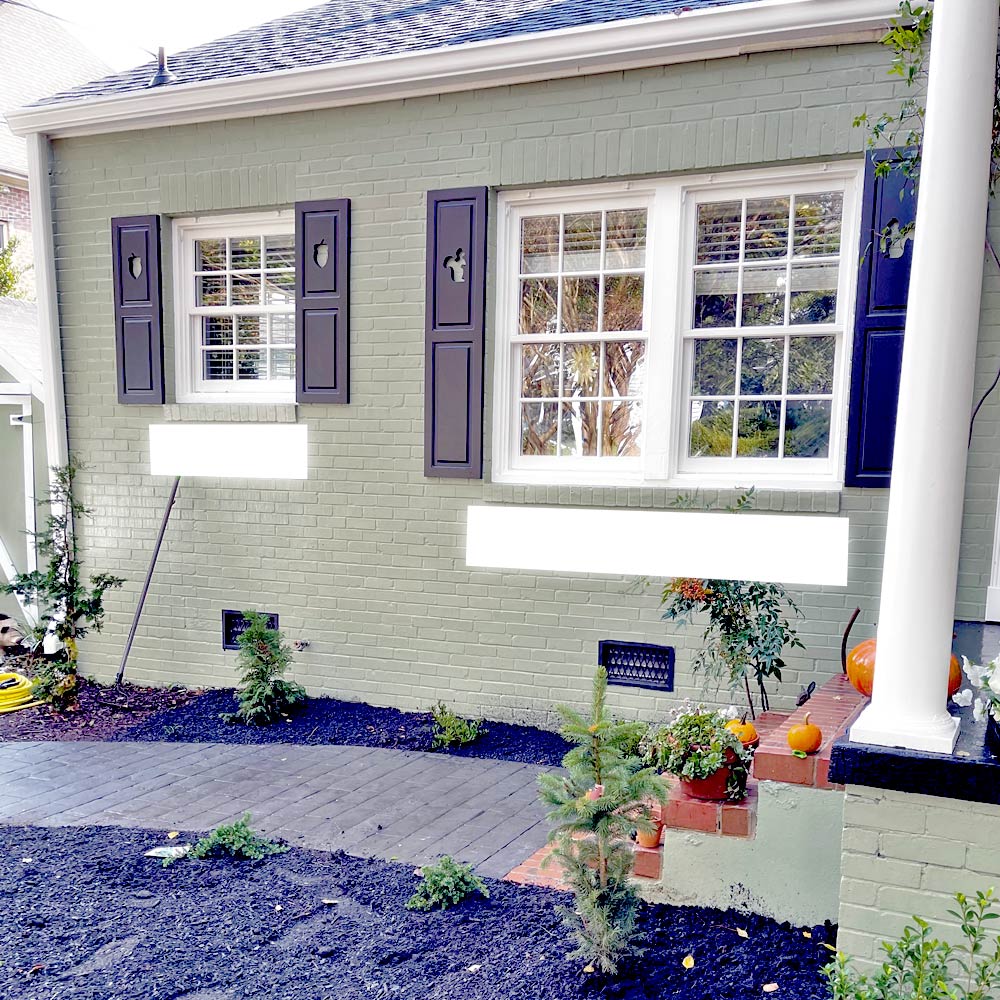 Extra-large window boxes are typically 10 inches tall and are more common are larger houses with high set first story windows and second story windows where the box needs to fill more space to not get lost in the background. They are also used in situations where you want to grow perennial or evergreen plants that hibernate and return each year or survive and flourish year round. These plants will grow larger root systems and need more space to be healthy.
So how do you decide? In the end it really comes down to two questions: what size window box looks best, and what size window box works best?

To answer the first question I recommend the paper towel trick. The paper towel trick is a good way to see what size window box will look best on your house . Take a standard roll of paper towels and roll it out to the appropriate size based on the guidelines above. Tape the paper towel to the wall below your window and fold from the bottom so that the height equals the extra large sized box. Now step back far enough to get a good perspective of how that size box will look once mounted. Take photos. Don't trust your memory. Then fold the paper towels so the height matches the standard. Once again repeat the perspective view and once again take photos. Repeat this process for each length you want to consider. Now you can compare all of the pictures you have taken. This is going to give you a very good perspective on the footprint of the box once it is in place, this will help you decide which box visually makes sense for your home.

We also have another page with great diagrams which further discusses these concepts and can be a useful resource that we highly recommend. Click here to read this fast tutorial to measure for window boxes with diagrams. For what size works best I recommend consulting a local nursery to discuss what you are looking for; once you know what you want to plant in your boxes they can tell you how much room you will need. Flower Window Boxes, Inc. specializes in window boxes, planter boxes, flower boxes for railings, wrought iron window boxes, custom window boxes, and more!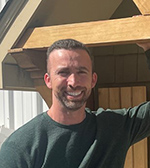 About the Author
Matthew Buquoi is the owner of Flower Window Boxes, Inc., which is one of the largest online window box companies in the United States. In addition to being the owner, he is also an expert author, and regularly writes about industry topics in the window boxes, planters, exterior shutters, and home and garden industry.