How to Restore the Curb Appeal of an Historic Home
If you own an historic home, especially one registered with either an HOA or an historic society of any kind, you know that restoring or upgrading it can be a very difficult task, and most of your choices need the approval of one or more committees. You probably own this home because you enjoy the history of it and want to show it off, but perhaps it needs some repairs or just a little flair. Curb appeal upgrades can be the most difficult thing to get approved as it often needs to be "period authentic" since it is visible to everyone passing by. So you may be required to use wooden or metal, typically wrought iron, accents. Your Choice of material for these pieces will impact the lifespan and maintenance required for the final project and if you're like most people you prefer to use longer last, high quality materials. But will your governing committees allow such materials? That's what you need to find out.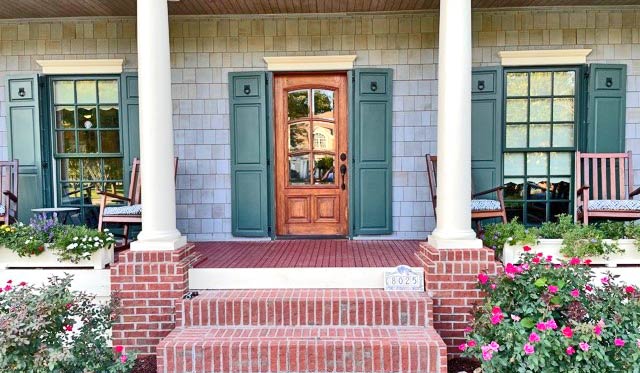 Many historic homes have wooden accents on them, often in the form of corbels, trim pieces, and windows. Nowadays, these accents can be replaced by solid cellular PVC for paint grade applications. Cellular PVC has the advantage of looking like wood and accepting paint and unlike vinyl, it does not look like a cheap, shiny plastic. Many high end homes use it as a great wood substitute for high end construction. For windows, fiberglass is also a great option.

Sometimes, however, the use of wood is required by the historic society and in cases where the wood will be painted, I highly recommend cedar, cypress, or redwood for their longevity and bug and rot resistance. Additionally, I recommend painting with oil based primers and paints as they tend to be longer lasting and more weather resistant. Cedar gables, brackets, corbels, and Braces are some of the accents commonly found on older homes in the craftsman and victorian style. If they are being stained instead of painted, then they will need more maintenance which may require them to be sealed every few years.


Repairing Rotted Wood on a Historic Home
Sometimes you may have wood pieces that are still mostly intact and simply need to be restored. Exterior shutters are a common example of this as the panels tend to contract and expand and even buckle in the sun. To restore these pieces you will need to scoop as much of the rot out as possible and then fill the voids with a hard filler epoxy like bondo that you can sand to shape and paint. Sanding and refinishing will help maintain maximum beauty and is a good alternative when your HOA doesn't allow you to replace with modern day materials. Some composite materials like cellular PVC mimic the look of wood and can be painted allowing you to replace while keeping the authentic look of wood.

Many older home feature window boxes and planters. For your window boxes you will likely use a wood or wrought iron box with inserted liners. These start off looking good and add value to the home, but wood can rot and that rot can spread to your siding then into your home. Metal can rust and leave stains that have to be sanded out and then painted. HOAs and Historical societies often reject plastic boxes out of hand because they look plastic, they have the shiny toy look to them and often act more as a detractant than an attractant. But composite PVC looks and feels like wood. It is a no rot, bug free alternative that requires very little seasonal maintenance, and if properly installed and cared for, can last a lifetime. Imagine never having to replace your window boxes or shutters ever again. Ask your manufacturer for a sample of the material and they should send it to you for free. Then you can see and feel for yourself that you can have the look of wood without the maintenance and replacement factor of wood. Or, if you really like the look of the wrought iron, you could try aluminum window boxes or wrought iron style steel window boxes that are made of a stronger metal, then powder coated for a much more durable and beautiful solution.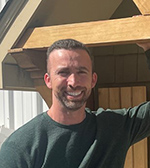 About the Author
Matthew Buquoi is the owner of Flower Window Boxes, Inc., which is one of the largest online window box companies in the United States. In addition to being the owner, he is also an expert author, and regularly writes about industry topics in the window boxes, planters, exterior shutters, and home and garden industry.