Best Annual and Perennial Flowers for Window Boxes
Window box season is essentially that time of the year when the weather, as well as the temperature, is optimum for the growth of plants in container gardens. In certain geographical areas, the growing season can be quite short, may be around for four months. Whereas for other areas, mainly tropical areas, the growing season can last for the entire year in flower boxes. Flowers can essentially be divided into two growing seasons, one being annual flowers and the other being perennial flowers. Annual flowers refer to those type of flowers that essentially lives for only one season before they produce seeds and die eventually. They live as well as die in the same year. With annual flowers, you can experiment with different window box combinations each year to keep things fun and interesting.


Types of Annual Flowers
Annuals are not created equally. Typically, they are classified into three groups:


Hardy or Cool Season Annuals
Hardy or cool-season annuals, including larkspur and forget-me-not, flourish in the chilly to mild spring and fall temperatures and can be exposed to light frost without being protected.

Tender or Warm Annuals: Petunias and marigolds are examples of tender or warm-season annuals. These plants are native to tropical or subtropical areas and need heat to develop and thrive; they frequently perform poorly in cold climes. It's advisable to put off adding these plants to your garden beds or containers until late spring in order to ensure their survival.

Half Hardy Annuals: The most prevalent and commonly found annuals are half-hardy. They can withstand a broad range of temperatures, including chilly spells at the start or conclusion of the gardening season.


How to Care for Annual Flowers in Window Boxes
When using outdoor planters for growing annual plants you must keep in mind these tips:

Water Properly: Try to water your annual flowers at least once a week if the weather is cooler or in the early spring. You can increase it to two to three times a week once the temperature increases. Use an irrigation line or a reservoir system to keep the soil moist or try using a self-watering window box.

Composting: It is important that you provide composting to your annual flowers as it provides a stronger immunity to plants and enhances their life. Potting mix is encouraged to use when planting in a closed container as it helps bring nutrient rich soil for flowers in a closed environment.

Apart from this, you should use plant food and keep them in sunlight so that they reach their optimum growth.


How to Care for Perennial Flowers in Window Boxes
Apart from annual flowers, there are two other types of flowers which are known as perennials and biennials. Perennial flowers are those flowers which can live for many growing seasons even after they have bloomed once. Perennials frequently live for a very long time when grown in ideal conditions, but don't assume they will always be around. Their lifespan varies, and some individuals may barely live for three to five years. The upkeep and maintenance requirements of perennials also vary substantially. Certain plants may require routine pruning and division to keep them healthy and orderly, while others are hardy and undemanding and appear to thrive on neglect. Essentially perennial flowers have slow-growing periods compared to annual flowers.

Biennials, on the other hand, are flowering plants which have a two-year life cycle. Their growth essentially starts with seeds which thereby produce the roots, and stems during the first growing season. It is during the second season that it completes its growth with the proper formation of flowers, fruits as well as seeds. Essentially after the second season gets over, these plants get reseeded and die. Apart from watering and providing your plants with a good amount of fertilizers and pesticides, you should also deadhead your perennials at the right time and prevent them from settling seeds.

The following are some of the types of annual flowers and perennial flowers:

Black Eyed Susan: These are yellow bloom flowers which majorly start appearing from the time of mid-summer and continue till fall. They generally have low foliage as well as a climbing habit. Most of the variants of these flowers are really tall and perennial flowers; however, others are essentially biennial as well as annual flowers. These flowers are best grown under full sun.

Monarda Dudyma: These are flowers which are also known as Bee Balms, and are quite an easy growing plant that essentially has strong stems, big leaves, and bloom with large red flowers. They are majorly used for attracting different birds and bees. It mainly requires a lot of water as well as the foliage can be cut down essentially after the stage of flowering.

Digitalis Dalmatian: These are flowers that come with tall stems and blooms that are bell-shaped. Also known as Foxglove, they come in different colors like yellow, purple, pink, and white. They are essentially short-lived perennial flowers and attract different birds, especially hummingbirds. If you plant these flowers, chances are that they will bloom in the second year.

Aquilegia Clementine Red: These are birds that are majorly used for attracting birds as well as butterflies. These bear large red flowers and can be decorated in a vase. The flower does not require high maintenance and can even bloom in the shade. They can rebloom if conditions are suitable.

Mother of Thyme: The Mother of Thyme is majorly a low-growing plant which is essentially low plant growing and comes with great fragrance. This plant is also known as a creeper plant and mainly accompanies a vegetable garden. These leaves are the best for making potpourris. They generally bloom during late spring to early summer and require full sun exposure.

Amsonia: These are plants with low maintenance and are known as Blue Starflowers and come with blue flowers that are star-shaped and comes with clusters. They thrive in hot as well as humid climates. They have large leaves and are considered one of the best perennial flowers. They bloom essentially from the late springtime to the early summer time and essentially prefer blue sun.

Leucanthemum: These are also known as Shasta Daisies. These plants are deer as well as rabbit resistant and are short perennial flowers that grow in clumps and look beautiful with spots filled in your garden in colors of white and yellow. You can essentially try to cut the flowers from the step and fill them in the vase. It blooms from late springtime to fall time.

Hostas: These flowers bring a classic tropical look to your gardening and have low maintenance coming in a variety of shades in green, white as well as purple flowers. These are shade plants that essentially have light leaves and require a good amount of sunlight. They bloom majorly during the time of summer to fall and can grow in partial shades.

False Indigo: These are flowers that would bloom your garden with different and varied shades of green, purple, blue, green, and purple. These are plants that are essentially pest free and start growing after a year. They majorly grow at the height of four feet and have a shrub.

Daylily: This is also known as hemerocallis and is also known as the perfect perennial flower. These flowers survive in irregular temperatures. They are available in a range of colors and sizes, allowing you to select the best solution for your garden or landscaping. Though each stalk produces multiple flowers, keep in mind that the buds are only open for a short time.

Lupines: These are majorly spotted in the wild, and you can grow these spiky flowers easily in your garden. They essentially have a very short life, and the stems can grow to around five feet tall with that red, pink, and purple, as well as pea flowers. These flowers essentially bloom during the time of spring sun and require full sunlight.

Hydrangeas: They are quite a popular flower and bear large flower heads with beautiful charm as well as elegance. They can essentially live a long life, even till up to 50 years, and bear lavender, blue, and white flowers. Try to plant them in the spring or before the first fall frost.

Petunias: A traditional annual flower with a wide range of colors and ease of cultivation is the petunia. They bloom all summer long and are perfect for planting in borders, hanging baskets, or containers. Although they do well in full sun and well-drained soil, petunias can withstand heat and drought.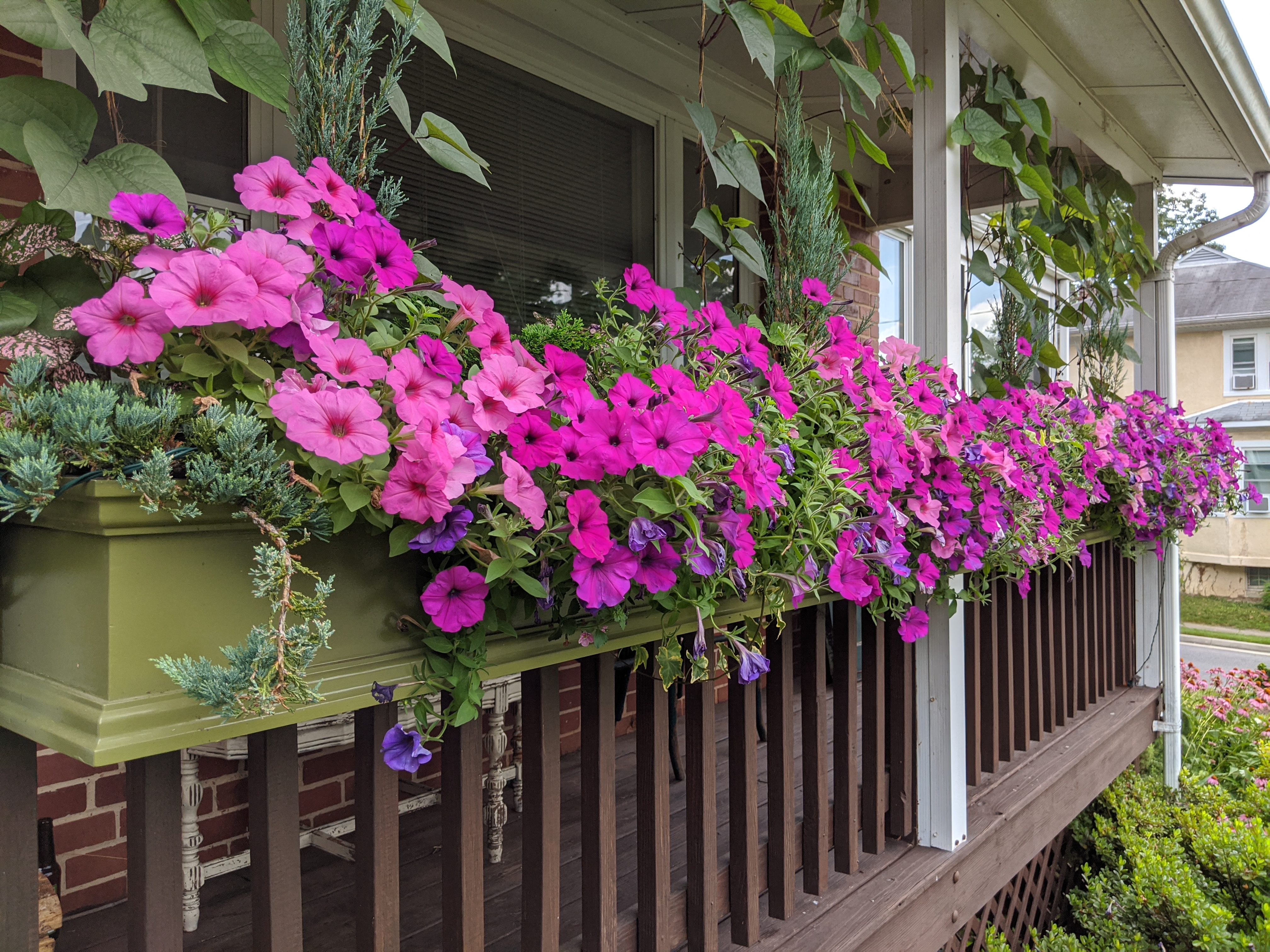 Achillea: These are perennial flowers and are versatile. They are essential and quite resistant to pests and can quickly spread to different places as a pollinator. Since they grow really quickly, you can use them as a cover so as to fill up your meadows as well as large open sales. They come in various colors like white, pink, and yellow, and you can cut them when you notice their colors are starting to fade. They essentially prefer full sunlight and majorly bloom in the summers.

Zinnias: A vibrant and upbeat annual flower, zinnias are available in a range of hues, including pink, red, orange, and yellow. They bloom from the middle of summer until the first frost, making them perfect for planting in borders or using as cut flowers. Although they do well in full sun and well-drained soil, zinnias can also withstand heat and drought.

Stonecrop: They are star-shaped flowers that come in clusters, and majorly depending upon the space, you can choose the size of flowers you want. These flowers come with leaves that are really succulent and bear flowers of different colors like pink, red as well as yellow. They usually prefer full sun growth and blooms during the months of summer.

Snapdragons: An attractive and tall annual flower, the snapdragon is available in a range of hues, including pink, white, and yellow. They bloom from early summer until the first frost, making them perfect for planting in borders or for use as cut flowers. Snapdragons can tolerate little shade but do best in full sun and well-drained soil.

Ageratum: Ageratum is a low-maintenance, compact annual flower that comes in blue and purple tones. It blooms from midsummer until the first frost, making it perfect for planting in borders or as a filler between other flowers. Ageratum favors well-drained soil and full sun over partial shade.

Ornamental Grass: These are flowers that are essentially low growers, and you can try growing them if you have a large lawn and want to cover them. You can add carvex evergold in order to add a vibrant yellow hue as well as Blue Gescus so as to complement it with your garden.

Solidago: Golden-yellow spikes will add contrast to the greens and grasses in your landscape. Goldenrod is sometimes referred to as a weed because it spreads swiftly and can take over your garden if not taken care of. But it's a terrific option if you want to control it from one season to the next or prefer the wildflower appearance.

Nasturtiums: A vibrant and edible annual flower, nasturtiums are available in a variety of hues, including red, orange, and yellow. They bloom from the beginning of summer until the first frost, making them perfect for planting in containers or as a ground cover. However, they are tolerant of poor soil; Nasturtiums like full sun and well-drained soil.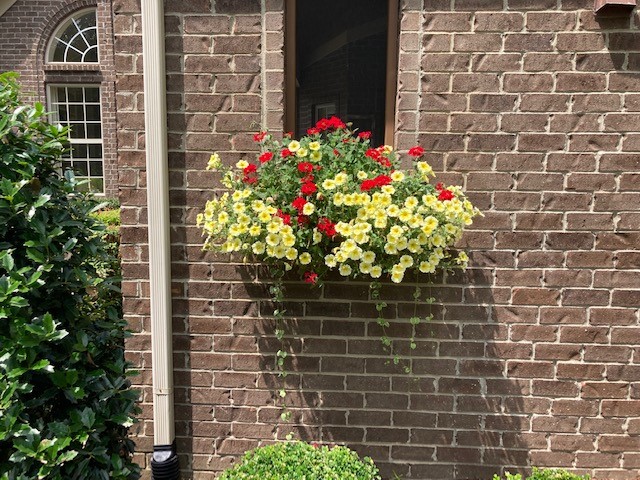 Balloon Flower: These are flowers that are quite easy to grow and essentially prefer a good amount of sunlight and shade. They have well-drained soil. They are cultivators with different blossoms consisting of the color white, purple, and pink, as well as double varieties of petals. The green stems, silver color grows to the height of two feet and the buds are balloon-like.

Bugleweed: This is an evergreen ground cover plant that is quite fast-growing and evergreen. They can be grown in shady areas with moist as well as well-drained soil conditions. These varieties majorly range from blue, and green as well as purple and grow to a height of about 6 inches.

Salvia: The annual flower salvia is available in a range of hues, such as blue, purple, and pink. It blooms from midsummer until the first frost, making it perfect for planting in borders or as a background for other flowers. Salvia can tolerate moderate shade but loves full sun and well-drained soil.

Clematis: This is a non-invasive flower vine that can grow both in full sun and shade and in rich, moist, and well-drained soil. They essentially grow as a vine reaching around 12 feet long.

Coneflower: This is a garden flower that grows in full sun and in really organic soil. They come in native purple color. They have been used for centuries for medicinal qualities, and the flower blooms essentially from summer to fall, thereby attracting birds. It lasts the same color for quite some time and can be planted with other perennial flowers.

Impatiens: Impatiens are well-liked annual flowers that can grow in shade and are prized for their vivid hues. They bloom from the middle of summer until the first frost and come in a range of colors, including pink, purple, and white. Impatiens favor moist, well-drained soil and moderate to complete shade.

Hellebore: Hellebore is one of the evergreen plants which starts growing in early January and lasts till spring. It requires organically rich soil that is well-drained and moist. You can plant them below deciduous trees with a neutral cover, and comes with spring bulbs.

Dahlias: These are flowers that can make your garden bed really colorful. They come in honeycomb shapes, and there are varied varieties of this flower. They are quite easy to grow if you provide the proper care and can use this tuber every year.

Coreopsis: These are flowers that come in a variety of 80 species. Since these flowers are quite low maintenance and drought tolerant in nature, they majorly have a short life that lasts for around three years. The flower blooms around in late spring to summer and in full sun conditions.

Ranunculuses: These are fragrant flowers that grow in the fall during the time of spring. You can essentially use the tubers of these flowers year after year, and they essentially can grow into fresh corms of flowers every year. They come in various colors like yellow, red, and orange and looks really stunning and beautiful.

Cosmos: A beautiful and delicate annual flower, the cosmos can be found in a variety of hues, such as pink, white, and red. They bloom from the middle of summer until the first frost, making them perfect for planting in borders or using as cut flowers. Cosmos is hot and drought resilient and need full light and well-drained soil.

Peonies: One of the most well-liked perennial flowers is the peony and for a good reason. They produce big, beautiful flowers that can persist for weeks and come in a huge range of hues, including pink, red, white, and yellow. Peonies prefer well-drained soil and full sun over partial shade. They are a wonderful addition to any garden and require little maintenance.

Catmint: Clusters of lavender-blue flowers are produced by the low-maintenance perennial flower catmint. It can draw pollinators like bees and butterflies and is simple to grow. Catmint favors well-drained soil and full sun over partial shade. It can tolerate dry, hot summers and is tolerant of drought.

Russian Sage: If you're looking for a perennial flower that may give your landscape some texture, Russian sage is a fantastic option. From mid-summer to early fall, it produces long, slender stalks of tiny, lavender-blue blooms. Russian Sage favors well-drained soil and full sun over partial shade. It may draw pollinators like butterflies and bees and is drought-tolerant.

Phlox: They essentially grow in spring and are essentially low-growing plants. They grow during the months of summer months and are tall ranging from three to five feet. The height of these flowers is such that they emit a great fragrance. Essentially, they require full sunlight but also can tolerate shade and bloom into summer.

Butterfly Bush: Just like its name, this bush attracts butterflies throughout the blooming period, especially during the months of summer and fall. These flowers essentially come in white and lavender- pink colors, thereby brightening your gardens. Try to grow these flowers under full sun conditions.

Dead Nettles: These are plants that essentially have their growing season during the months of late spring and majorly range from colors like pink and purple. These flowers belong to the family of mint and come with square stems as well as leaves that are quite edged. Try to plant these in partial shades.

Bleeding Heart: Once you see this, you'll know why it's called what it is. Every garden will benefit from the attention that the pink or white heart-shaped blooms, which are in bloom, provide. Bleeding hearts are frequently used in bouquets and thrive in the shade.

Roman Chamomile: The roman chamomile is a perennial flower that requires optimum sunshine and is essentially a low-growing plant. They are also used for making chamomile tea. They are also used as groundcover.

Cranesbill: This is a plant that can grow in really tough conditions as it can bear extreme heat and even drought. The flower comes with small petals and blossom during spring and comes in various colors like pink as well as deep green.

Asters: They are essentially named after the Latin word, which means star. This flower starts blooming in late spring as well as early fall. They blossom in a range of colors like that blue, red, violet, pink as well as blue. They bloom in early summer, and you can easily plant them in shady areas.

Lamb's Ear: Lamb's ear would look lovely in any garden setting with its silky green foliage. This perennial flower thrives in full sun (zones 4-8) and has tall spikes of purple or pink blossoms. Since that it can grow just about everywhere, it is also incredibly simple to maintain.

Spurge: These plants can grow upright and comes with blue as well as green leaves. These plants generally range from 2-3 feet. They essentially have well drained soil and can grow in full sun as well as partial shade conditions. They majorly grow well in a Mediterranean climate.

Bee Balm: These are plants that can attract bees and can make a great value addition to your garden. They bloom in various colors like purple, red as well as pink. These flowers should be planted during the months of spring or fall in good and full sunshine.


Summing Up
These were all the details regarding some of the best-growing annual flowers and perennial flowers. If you are interested in growing such flowers, make sure you take good care of them and thereafter make decorative flower boxes with them.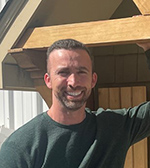 About the Author
Matthew Buquoi is the owner of Flower Window Boxes, Inc., which is one of the largest online window box companies in the United States. In addition to being the owner, he is also an expert author, and regularly writes about industry topics in the window boxes, planters, exterior shutters, and home and garden industry.