Window Box Combinations - Thrillers, Fillers, and Spillers
Window boxes are indeed a quick and easy way to add visual attention to your home. They do not require many plants and flowers to fill them to have a big impact and they can allow you to be really creative and create a display that complements your home, and personal style. The following are some of the best flower box combinations to bring out your creative and aesthetic side.


Thrillers, Fillers, and Spillers
Almost all of these lovely planters and flower box designs follow a simple formula: Thriller + Filler + Spiller. The "Thrillers, Spillers, and Fillers" formula is a popular method for achieving balance in planter boxes of any and all types. The "thriller" plant is typically a large focal point plant inside the center. The "spiller" plant is the one that hangs down and gives the look of a flowering window box. Lastly, the "filler" flowers are the ones that fill in the empty space and give the flower box a full and overflowing look.

To begin, use large plants to stabilize the container's center and serve as a focal point. Fillers are supplementary plants that add to the appearance of the planting by making it look packed and vibrant. Cascading blossoms or green grass that moves over the periphery of the flower box make it appear larger and more dramatic. The "spillers" are plants that add dimension and interest to the containers by seeping over the edges. They are typically moderate plants that add texture to the landscape. Lastly, once the thriller and spiller plants have been chosen it is time to fill in the remaining space with colors that balance the rest of the box.


Window Box Thrillers
These are plants that add height and drama to your window box. They are typically placed in the center or back of the box and can include the following:

Salvia: This plant produces tall spikes of flowers in a broad range of colors, including blue, purple, and red. It is a great option for full-sun window boxes.

Ornamental Grasses: These plants come in various sizes and colors. They add a textural element to your window box and are great for full-sun or semi-shade window boxes.

Canna Lily: This sun-loving plant produces tall spikes of flowers in shades of red, orange, and yellow.


Window Box Fillers
These plants fill the space around your thrillers and add volume to your window box. They can include:

Impatiens: These annuals are available in various colors and are great for filling in the gaps between your thrillers. They are ideal for semi-shade window boxes.

Begonias: This summer, sun-loving plants in various colors add fullness to your window box. They are great for semi-shade or full-sun window boxes.

Lobelia: This plant produces delicate, cascading flowers in shades of blue, white, and pink. It is perfect for filling in the space around your thrillers and is excellent for full-sun or semi-shade window boxes.


Window Box Spillers
These plants cascade over the edge of your window box, adding a dramatic and eye-catching element to your display. They can include: Sweet Potato Vine: This plant has heart-shaped leaves in various colors. They can cascade over the edge of your window box. It is excellent for full-sun or semi-shade window boxes.

Wave Petunias: These annuals produce cascading flowers in a variety of colors, and can add a stunning visual element to your window box. They are perfect for full-sun window boxes.

Ivy: This plant is perfect for spilling over the edge of your window box and adding a touch of greenery to your display. It is excellent for full-sun or semi-shade window boxes.

By incorporating a combination of thrillers, fillers, and spillers in your summer window box, you can create a stunning display that will bring color, texture, and beauty to your home.


Colorful Window Boxes
If you're stuck on how to layout your window box, utilizing layers of color is a simple and effective solution. Colorful window boxes with layers of white, green, and red look fantastic and are a great place to start as there is no shortage of red flowers like geraniums and white flowers. Many lovely flower box designs make use of stunning deep colors. A window box can contain variegated coleus, million bells which is a petunia cousin with smaller flowers, asparagus fern and vinca. Both million bells, as well as vinca, have lengthy bloom periods, often lasting from spring until frost in the fall. As a result, this design should be appealing throughout the growing season. This plant combination ought to be protected from the hot afternoon sun in a window box.


Full Window Boxes Don't Dry Out
A window box that is packed full, gives a full and lush appearance. All of that foliage also keeps the soil from dehydrating as quickly. Geraniums, pansies, and snapdragons are among the most popular flowers included. As a result, the volume of plants inside the box will not appear too crowded. Pansies as well as snapdragons will stop flowering in the heat of the summer, but they may bloom again in the fall, whereas geraniums will bloom all season. So it may be worthwhile to leave all of the plants in position for the growing season. Window flower boxes make a powerful statement when used repeatedly. For a more formal appearance, repeat the planting pattern across each of the boxes. Include the same plants in all of the boxes although not in the exact identical places to achieve a more casual look. Repetition is an easy way to achieve a consistent look in the window box.


Tall Planters and Flowers
Choose plants of varying heights to create a visually appealing scene that is full of interest. Tall plants will also provide a subtle screen, ideal for the touch of privacy or to augment an otherwise unimpressive view. White Gaura, also known as the bee blossom, has upright and still delicate stems layered with lovely pink blooms and makes an attractive centerpiece. Another good tall-plant option is the bright purple Verbena. Salvias are a fun purple flower that adds height and come in a variety of colors for vibrant indigo hues.


Coordinate with Home

Mix and match colorful perennials, annuals, and tropical plants in planters and containers to express your artistic side. Incorporating window boxes into the front of your house is one of the best and fastest and simplest ways to improve your home's curb appeal. Window boxes are ideal for both houses and apartments! Plants are at eye level, close to the home, and easy to access, which offers a unique perspective to displaying them in your house garden. Flower boxes can become a vital part of one's view of the outside from the inside and the plants and the planter will become part of the architecture from the outside. For example, if you place them in front of your house, they will not only greet you warmly but will also be admired by passers-by. They also add a splash of color. If you want a fail-safe way to choose flowers for your window box, match the color of your house. Sometimes just a simple selection can have all the effect you need. Similarly, using white flowers, such as daisies, against a white house is a timeless color combination that works beautifully. The flower box with daisies is a lovely yet simple display. Having the window box arranged in the exact same color as the windows and doors and door adds to the overall look.


Combine Bright Flowers with White
Combine vibrant flowers with black shutters to make your window frames stand out. In addition to giving off an on-trend appearance, the sharp contrast will produce a breathtaking view. A lavish arrangement of trailing ivy, purple pansies, and bright daffodils stand out against the dark background. Pussy willow is a fantastic way to add texture and height to attract the viewer's attention. A classical black wooden box planter with vibrant flowers, greenery, and foliage gives out a striking appearance.


Grow Fresh and Edible Greens
On your kitchen windowsill, you can grow edibles such as dwarf vegetable variants and herbs for easy access. Basil, for example, when grown along with tomatoes, will actually keep pests at bay. Microgreens like Mizuna or 'Red Russian' kale are excellent choices.


Window Box Tulips to Steal the Show
Tulips are a classic spring flower. One of the clever arrangements is to provide a perfectly balanced background of cool grey and green by allowing the scarlet blooms to hold center stage. When the flowers fade, Rosemary provides a dependable evergreen display. Another arrangement is to place bright red tulips strategically in the back of a window box while allowing the dark purple heliotropes or green vines to grow in front.

What's wonderful about this combo is that once the tulips have finished blooming, you can easily swap them out for some summer-blooming blossoms. Heliotropes can remain in place because they often flower until frost. Deadheading will encourage the heliotropes to bloom more.


Spring Window Box Succulents
When thinking about spring window box suggestions, it's important to select flowers that blossom earlier in the season, in addition to plants that will thrive in the growing environments around your window. For example, if your window receives a lot of afternoon sun, choose plants that thrive in bright light. Succulent window box flowers packed together into window boxes in the fall would then continue to grow over the winter. They will be at their best by early spring, with some variants producing flowers. Kalanchoe (felt plant), crassula, pink echeveria, and pencil cactus are among the succulents you can use. Because these succulents can be managed to grow as houseplants, you can leave your window boxes indoors till the weather warms up.


Trailing Window Box Vines
Utilize the extra room beneath your window. Use leafy trailers to enjoy their wonderful natural arrangement as they fall. Ornamental sweet potato vine with lime-green leaves, English ivy, , and trailing Heucherella varieties are all great options. The sweet potato vine is a low-maintenance trailing plant that thrives in direct sunlight. It grows quickly and adds a lush, spiraling look to every window box. To finish the scene, add a sunny flower display.


Fall and Winter Combos
Fall and winter are times of the year where your thought process can change. Limitations in what many garden nurseries carry will dictate many of the combinations you can put together. Mums and tropical flowers are common in the fall and late winter as many nurseries will not carry the more common flowers that thrive in warm weather. Dwarf conifers and evergreens are also a great option. Often people will resort to decorating their window boxes for Halloween and thanksgiving with various fall window box decorating ideas and for Christmas with winter holiday window box ideas. Cyclamen are an excellent choice for a dependable winter bloomer. If you prefer a more vibrant look, choose varieties in vibrant pinks or purples. However, for an elegant display, you cannot go wrong with snow-white varieties. Because of their hardiness, they are an excellent choice for planter boxes. And you'll love the boost they'll give your space during the colder months.


Flower and Foliage Combinations
Changing the shapes and colors of flowers as well as foliage adds interest. One arrangement is of sweet potato vine, flax lily and zinnia 'star white' flowers. Flax lily leaves seem to erupt out of clouds of star-filled white zinnia flowers. The paler green stripes on every flax lily leaf are reflected by the trailing sweet potato vine, which has the ideal lime green hue to distinguish with the bright pink impatiens blooms.


Smart Floral Arrangements
If you don't like showy floral arrangements, go for a simple and evergreen scheme. zinc-plated steel planters are both stylish and understated, making them ideal for a modern home. Adding green miniature plants will help in providing a structure as well as a soothing dose of green throughout the year, making them an excellent low-maintenance option. Try Arborvitae 'Emerald Green' or small European cypress varieties.


How to Take Care of Window Boxes
It is critical to have good drainage. Choose window boxes with pre-drilled drainage holes and otherwise drill your own. It is critical that the soil should not become oversaturated, as this can cause root rot. Use a conventional potting mix from your local garden center, or make your own. If you're growing edible plants, add compost by filling the box up to an inch from the top.

It's critical to use enough decent potting soil all around plants to keep them in place. Add water and thoroughly mix it. If the soil has settled, add more soil, and water, and mix again. it is important to water and fertilizes on a regular basis as Window boxes in direct sunlight tend to dry out quickly.

Be playful with your window boxes and have fun with them. Lush window boxes, be it on sills or hung from railings, never go out of style. All you require is the right plant combination to create a stunning, long-lasting display. Choose plant combinations that add visual appeal and pair well together to take your window boxes to the next level. For more ideas please visit our gallery of window box images with different flower combos.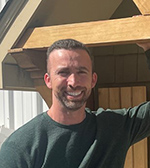 About the Author
Matthew Buquoi is the owner of Flower Window Boxes, Inc., which is one of the largest online window box companies in the United States. In addition to being the owner, he is also an expert author, and regularly writes about industry topics in the window boxes, planters, exterior shutters, and home and garden industry.