Best Flowers for Winter Window Boxes
Winter is when many of us crave a bit of greenery and color in our homes. While outdoor gardening is limited, one way to bring a touch of nature inside is through winter window boxes. There are several creative ways to enjoy your window boxes over winter. You can fill them with festive flowers like evergreens, pansies, and violas. Over the festive holidays, you can include poinsettias, pine cones, candles, holly, and mistletoe in your winter window box. Winter window boxes require a little maintenance but bring charm, color, and delight to your home's exterior. If you require winter window box ideas, Read On! The following article will highlight the best winter flowers to add to your winter window box, creative ideas for the festive season, and brilliant ideas to ensure those winter boxes are filled and looking great!
The Best Flowers for a Winter Window Box
When decorating a winter window box, choosing the right flowers is key. Window boxes can be a beautiful addition to your home during the winter months, and with the right flowers, you can create a stunning seasonal display. Let us discover the best flowers for a winter window box to help inspire your next décor project.

Pansies: Pansies are a popular choice for winter window boxes due to their cheerful blooms and tolerance for cool weather. They are available in various colors, including yellow, blue, purple, and red, and they add some much-needed color to your home during the winter months.
Violas: Like pansies, violas are another excellent choice for winter window boxes. They have similar blooms, but they are often smaller and more delicate. Violas come in various colors, including blue, purple, and yellow, and they're perfect for creating a delicate, winter-themed display for your window boxes.
Cyclamen: Cyclamen are another popular flower choice for winter window boxes. They have striking blooms and are available in various colors, from pink red, and white. Cyclamen are also easy to care for, making them an excellent option for those who want to add color to their home without much upkeep.
Hellebores: Hellebores are beautiful winter flowers that are well-suited for window boxes. They have large, cup-shaped blooms in various colors, from dusky pink to brilliant red and yellow. Hellebores are also easy to maintain and can add much-needed greenery to your home during winter.
Winter honeysuckle: Winter honeysuckle is a beautiful and fragrant flower perfect for winter window boxes. It has small, delicate blooms and a sweet scent that can brighten up any room. Winter honeysuckle is also easy to care for, making it an excellent selection for those who want to add some fragrance to their home during winter.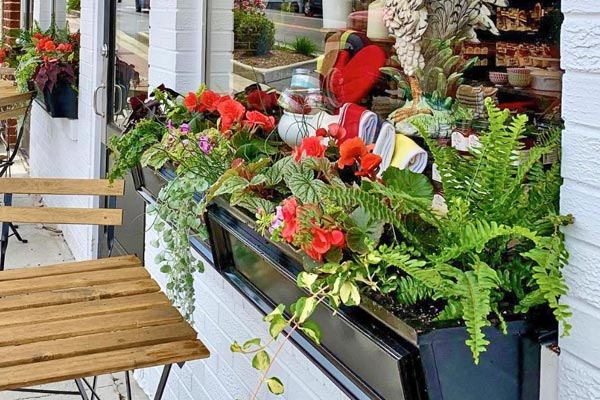 How To Prepare Your Winter Window Box For Winter
Winter is a beautiful time of year, but it can also be tough on your plants and flowers. If you have a winter window box, preparing it for the colder months ahead is essential. Here we'll share some tips to prepare your window box for winter to ensure it stays healthy and beautiful all season long.
1. Choose the Right Flowers
When you choose flowers for your winter window box, select hardy varieties best suited for cold weather. Flowers like pansies, violas, cyclamen, hellebores, and winter honeysuckle are all great options for a winter window box.
2. Use a Good Soil Mix
Ensure you use a soil mix that is well-draining and rich in organic matter. This will help your flowers to thrive and stay healthy even in cold weather.
3. Provide Adequate Drainage
Proper drainage is crucial for winter window boxes. Ensure you add a layer of drainage material, like stones or gravel, to the bottom of your box to help prevent water from sitting on the roots of your plants.
4. Insulate the Box
To keep your winter window box warm and protected from the elements, it's a good idea to insulate it. You can do this by wrapping the box in burlap or bubble wrap or adding a layer of mulch or straw to the top of the soil.
5. Keep Your Plants Watered
Despite the cold weather, keeping your winter window box watering is essential. Water your plants when the soil around the plant is dry to the touch, and ensure not to let the soil get too dry. Strong winds can be tough on winter window boxes, so place your box in a protected area. If you have to put your box in a windy spot, consider adding a barrier, like a screen or a lattice, to help protect your plants.
7. Prune Regularly
Regular pruning can help keep your winter window box healthy and looking its best. Cut back dead or yellowing flowers and leaves, and remove damaged or diseased stems.
Top 7 Decorating Ideas for Winter Window Boxes
Bring some warmth to your home with creative and colorful window boxes and outdoor planters as the winter chill sets in. Whether you reside in a cozy cottage or a modern high-rise, these simple additions will transform the look of your windows and bring life to your outdoor space. Below are the top seven winter window box ideas to inspire your next home project. Get ready to add charm and cheer to your windows this winter season.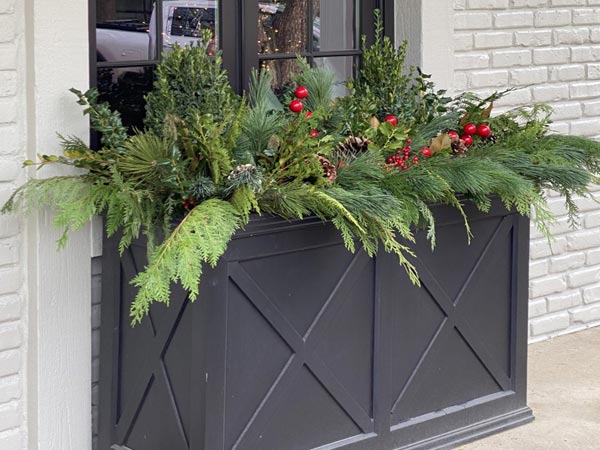 Evergreens: Nothing signifies winter and the arrival of the festive season more than evergreens. Their fresh minty scents and spiny leaves are perfect for your winter window boxes. Fill your window boxes with evergreen plants such as boxwood, holly, and juniper to add greenery and color throughout the winter. These plants are hardy and will keep their green foliage all winter long, providing a beautiful backdrop for other seasonal decorations. You can vary the length of the branches and decorate them with red berries or tie the branches with red and gold bows.
Winter Flowers: Pansies, violas, and cyclamen are just a few of the many winter flowers that bring a splash of color to your window boxes. These flowers are tough and will bloom despite the cold temperatures, making them a perfect choice for winter window boxes.
Twigs And Branches: Use twigs and branches from evergreens to create a natural, winter-themed arrangement in your window boxes. This is a simple and affordable way to decorate for the winter months and can be easily refreshed with new branches as needed. You may use red dogwood twigs and birch branches to add color and texture to your winter window box arrangement. Or you can vary the height of the branches and fill in the design with pine cones, berries, and evergreens. Alternatively, to show off your creative skills, you can spray paint a few twigs in white or silver to highlight the winter theme. For this winter window box arrangement, fill the window box with sand before sticking in the twigs and branches.
Dried Flowers And Grasses: Incorporate dried flowers, like hydrangeas and ornamental grasses, into your winter window box arrangements for a unique, dried-flower look. These dried flowers and grasses will last all winter long and provide a textured contrast to the greenery of the evergreens.
Berries: Add berry branches, like holly or cranberry, to your window boxes to add a pop of color and a wintery touch. These berries will last all winter and add a touch of warmth to your windows. You can fill the window box with sand before fixing the berry branches into the window box. For extra appeal, you can add straw around the berry branches. The contrast between the straw and red berries is spectacular! However, as the straw dries, you may need to refresh them.Winter Vegetables: Use winter vegetables, like kale and Swiss chard, to create an edible window box garden during the winter months. Not only will these plants provide a source of fresh greens for cooking, but they'll bring a touch of nature to your windows.
Candles: Place votive candles or lanterns in your window boxes to add a warm, cozy glow to your windows during the long, dark winter nights. This is a simple way to decorate your windows and create a warm and inviting atmosphere in your home. When you add scented candles like cinnamon or vanilla, their delicious fragrance lends a festive scent to the air.
Conclusion
Winter window boxes are a beautiful and easy way to add seasonal charm to your home. Whether you plant hardy flowers, use a good soil mix, insulate the box, or add seasonal decorations, there are several ways to create a stunning winter window box display. With a bit of care and attention, your winter window boxes can provide a source of beauty and joy throughout the winter season. So why not get those creative juices flowing and start planning for your winter window box project today that is sure to bring a touch of winter magic to the exterior of your home? To see more winter window box ideas please visit our gallery!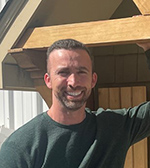 About the Author
Matthew Buquoi is the owner of Flower Window Boxes, Inc., which is one of the largest online window box companies in the United States. In addition to being the owner, he is also an expert author, and regularly writes about industry topics in the window boxes, planters, exterior shutters, and home and garden industry.