10 Craftsman Architectural Trends of 2022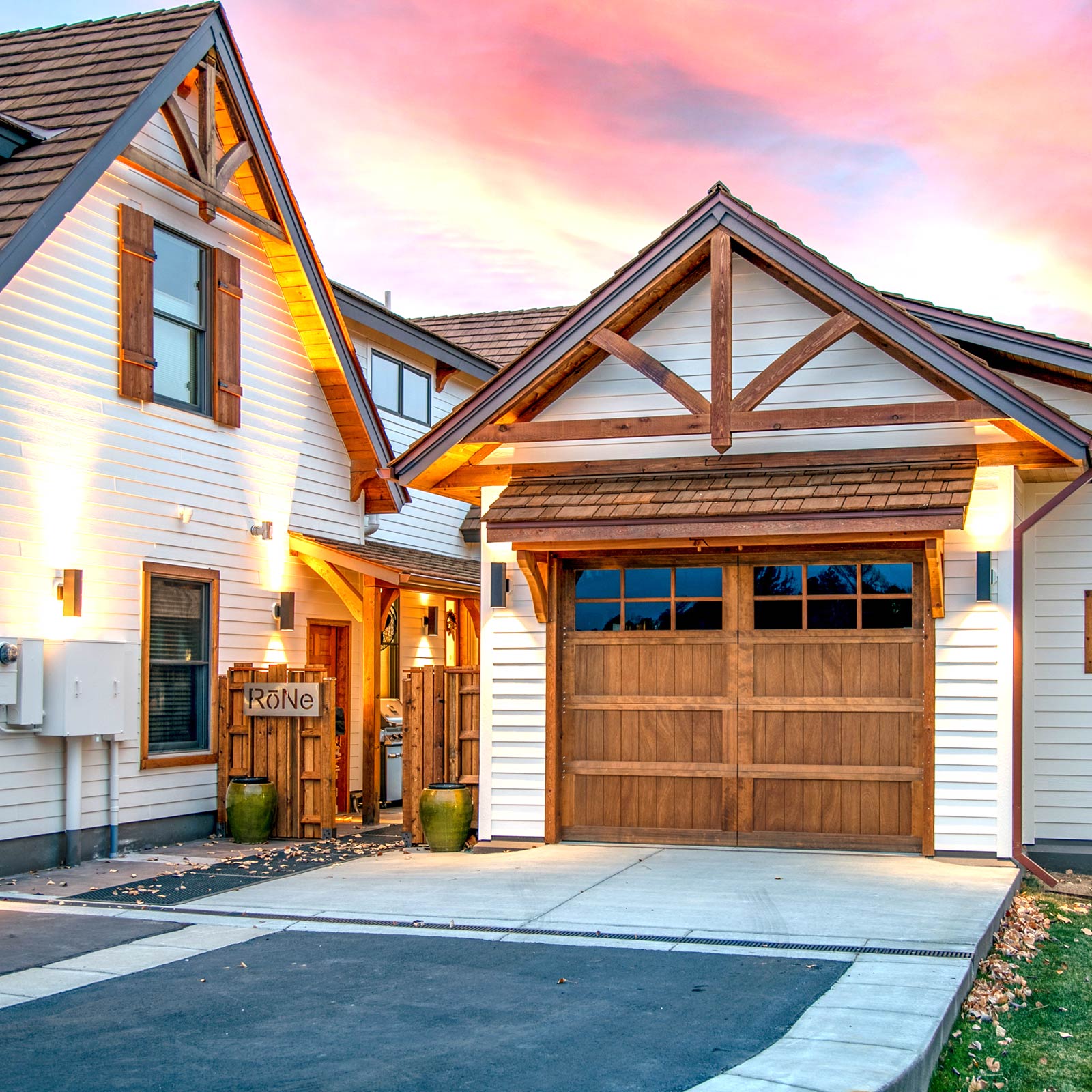 Craftsman Architecture was popularized in America in the 19th century. Thanks to the classic movie, The Sandlot, we now know that sometimes legends never die. Well, in 2022 the Craftsman style is making a comeback, in large part due to the many choices of no rot, composite, and high end materials. One of the central principles of the style of architecture is that it was based on the work of a craftsman and not on simple mass production principles. For this reason the style of architecture was allowed for the showcase of talent by the carpenter for each home to stand apart from the rest with it's own set of custom made architectural elements to give it appeal and a sense of grandness. However, unlike the Gothic, Victorian, and Elizabethan influences, the craftsman style took a more toned down and less over the top approach. The common home could be made to look fancier and more high end by adding these personalized touches and upgrades. However, due to the maintenance that these architectural elements needed such as rotting wood, the style came with a price and much upkeep.

But what makes it so appealing? It celebrates the mastery of the tradesman. This style is about balance, and whispering a compelling sentence, rather than shouting from the rooftop like so many overdone homes. The simplicity does not look easy or contrived; it is not captured in tract homes and subdivisions thrown up in a week. It is found and appreciated in homes all over the US, but especially concentrated in the South and California. You can find grand old homes passed down through a family, often built by the current owners great grandparents or, if you prefer, new construction built to your specifications, so that you can have the house you want in order to start the home of which you have always dreamed. The architectural elements are elegant in their simplicity and made beautiful because they are hand-made for functionality in addition to adornment. Below are our top 10 craftsman architectural elements for 2022:

1. Cedar Gables. Decorative wood gables help accentuate the peaks of the roof with statement pieces that are front and center. They can be one as large faux beams or as long, gradual arches that match a curved window below. In either instance they will add curb appeal and simplicity that sometimes double as functionality as a decorative truss when a truss is needed for structural support. Red western cedar is a popular wood for both it's beauty and durability and is an ideal choice for large wood accents outside your home.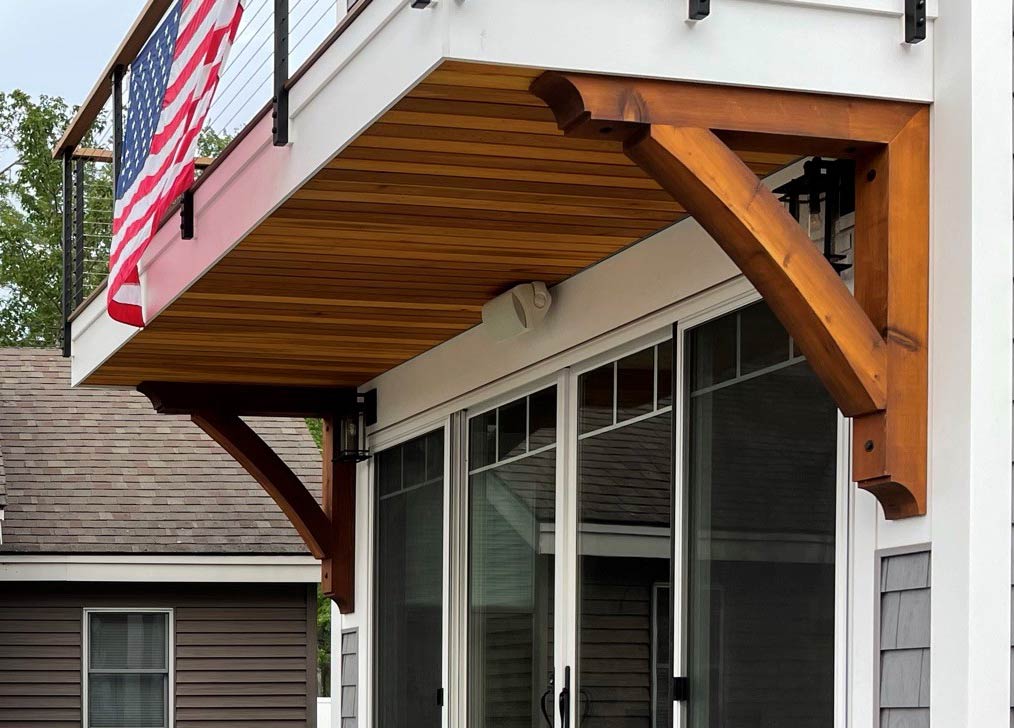 2. Cedar and Urethane Brackets. Brackets made from wood are hand-crafted by carpenters who have honed their skills for years, passed down from master to apprentice, and father to son so that each piece is a work of art and a labor of passion. However, nowadays many brackets are made from molds from an expanded foam urethane material. They can be painted and often mimic the look of wood. However, when brackets need to be structural and serve some function, then wood is where it is at and cedar, cypress, and redwood are all popular choices.
3. Garages.

4. Pergolas and Trellises.

5. Composite Exterior Shutters with Cutouts. draw the eye relying on their simple perfection without the need for extra frills and flourishes. Shutters, in a Board and Batten or Raised Panel design, frame the windows like a jewelry box displaying a gem. Metal accents like hinge and straps.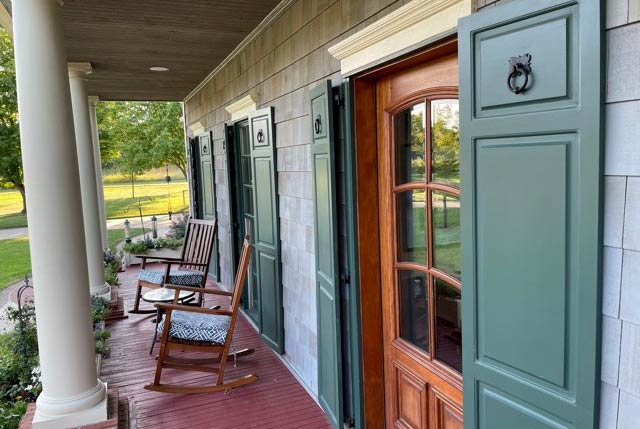 6. Window Boxes and Planters. are kept simple, often made of wood, stained and finished. It is in the name, these houses were and are statements in the elegance of master craftsmen. They are dressed in lines and curves that appear simple, and yet are the mark of dedication to a trade and mastery that appeals to the eye both trained and untrained alike. Window boxes containing flowers add splashes of color and pleasant aromas to the house and yard.

7. Front porches and Columns. Large porches, with Brackets or Braces in the roofline corners, become social centers for the family and the neighborhood.

8. Custom windows. The common features found on these homes would include, Let light in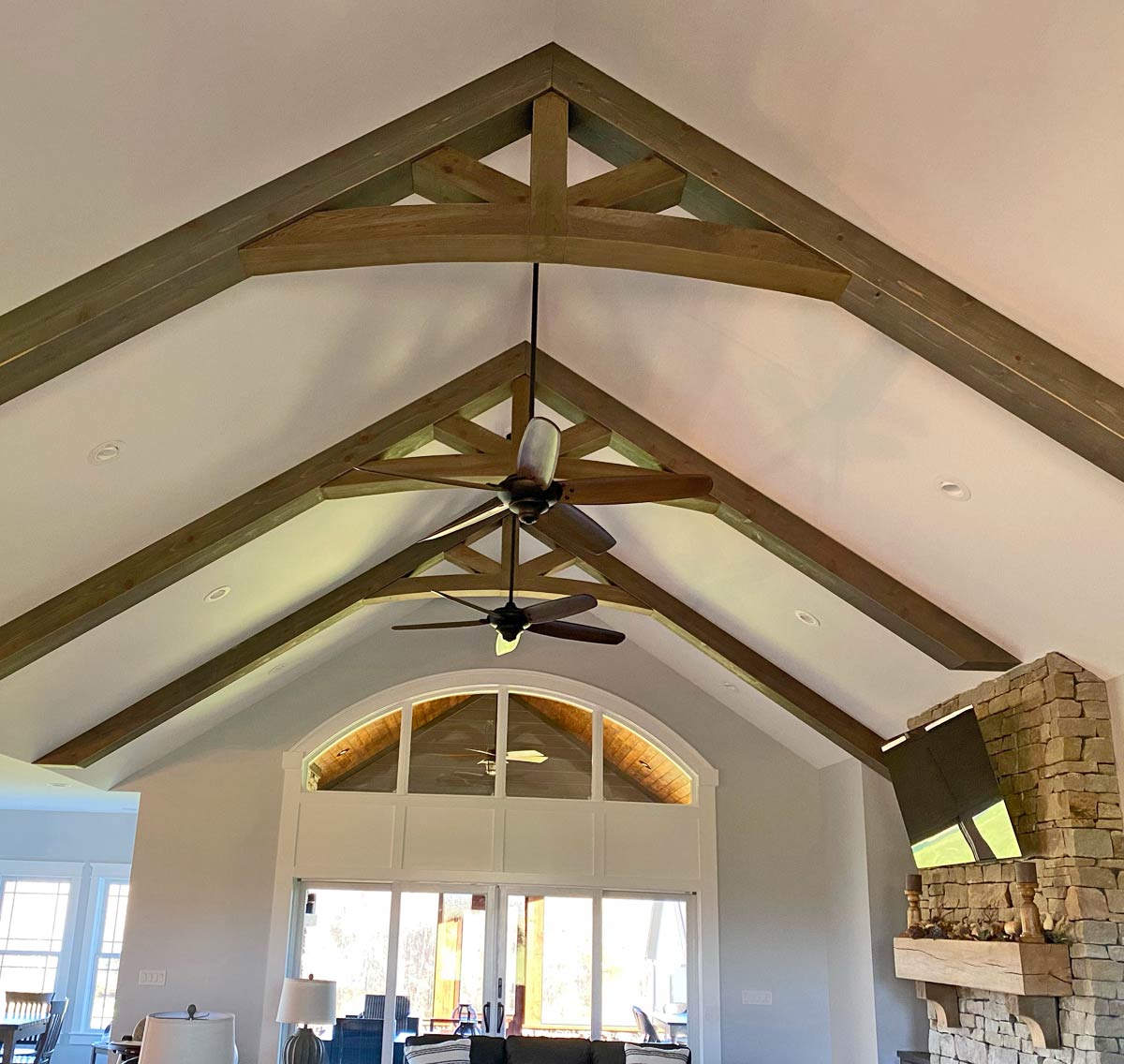 9. Ceiling beams.

10. Exterior Fireplaces and Mantels.